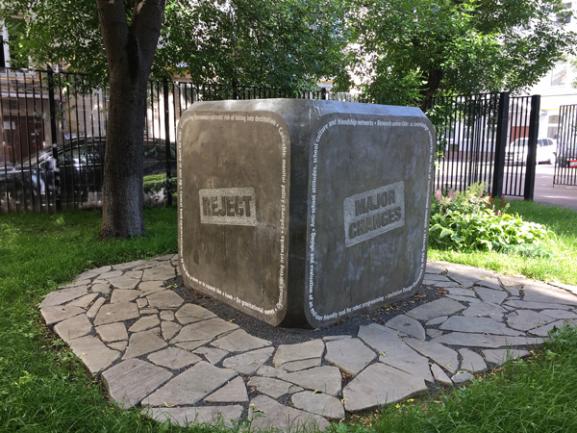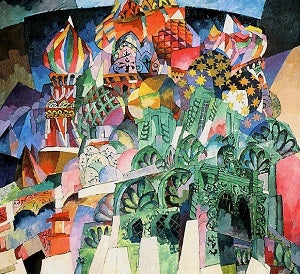 Welcome to the website of Kritika: Explorations in Russian and Eurasian History.
Current announcements and the latest tables of contents also appear on Kritika's Facebook and Twitter pages, which you can like/follow using the links elsewhere on this page.
During a visit to Moscow, Kritika editor Willard Sunderland found the monument pictured above (that is Willard in one of the photographs), dedicated to the unsung heroes of academe: the peer reviewers who recommend—or do not recommend—publication of articles. Since Kritika could not function without a steady supply of these dedicated souls, we too would like to honor their efforts. Thank you to all who have reviewed and will continue to review submissions on our behalf.
In recognition of the ongoing international crisis caused by Russia's invasion of Ukraine, we have posted a list of all the articles and reviews on Ukrainian history published in Kritika between 2001 and 2021, with links to the individual pieces on Project MUSE. You can find the list at "Kritika Ukrainian History Archive." These articles, combined into a digital special issue, will be available open access at https://muse.jhu.edu/issue/47631/print until July 2022.
With the Fall 2021 issue, we welcome Dr. Krista Goff of the University of Miami to the position of Kritika editor. A wonderfully talented specialist on Soviet nationalities policy and the history of the Caucasus in the 20th century, as our new editor for the Soviet period. Krista provides a strong Caucasus coverage, while also commanding a broad knowledge of pre- and postwar Soviet history.
At the same time, we say a sad goodbye to Susan Morrissey, whose expertise in political violence, terrorism, the history of suicide, social history, gender studies, and the history of mass culture, enables her to negotiate the connections and intersections of many different kinds of history. We wish her the very best as she continues to build upon her impressive body of research and writing.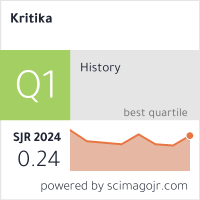 Image: Aristarkh Lentulov, St. Basil's Cathedral (1913).
This image is in the public domain in the United States because it was painted before 1923.