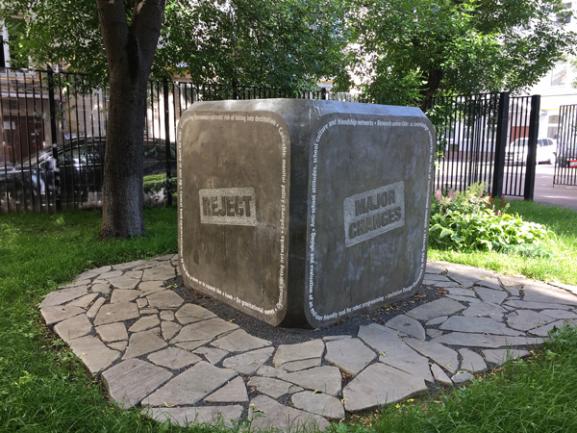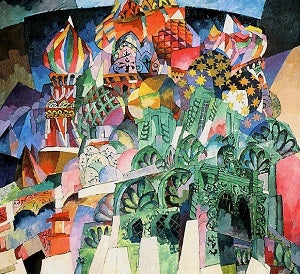 Welcome to the website of Kritika: Explorations in Russian and Eurasian History.
Current announcements and the latest tables of contents also appear on Kritika's Facebook and Twitter pages, which you can like/follow using the links elsewhere on this page.
During a visit to Moscow, Kritika editor Willard Sunderland found the monument pictured above (that is Willard in one of the photographs), dedicated to the unsung heroes of academe: the peer reviewers who recommend—or do not recommend—publication of articles. Since Kritika could not function without a steady supply of these dedicated souls, we too would like to honor their efforts. Thank you to all who have reviewed and will continue to review submissions on our behalf.
As of October 2022, we welcome Jeff Sahadeo of Carleton University, completing our latest editorial transition. We anticipate that Jeff's breadth of knowledge across the many ethnicities and cultures of the former Soviet space will make a significant contribution to Kritika's evolving mission as we adapt to changing geopolitical circumstances.
We also welcome Stephen V. Bittner of Sonoma State University to the new role of Special Projects Editor. Stay tuned for announcements of new workshops, the revival of beloved rubrics such as Classics in Retrospect, and more in the months to come.
At the same time, we regret the need to bid goodbye to Andrew Jenks, whose contributions to the journal over the last seven years have been an example to us all. We will miss his steady hand and his sense of humor, as well as his keen intellect and his deep respect for scholarship. We wish him all success in his future projects.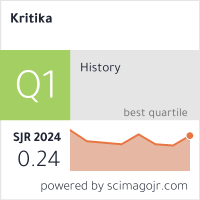 Image: Aristarkh Lentulov, St. Basil's Cathedral (1913).
This image is in the public domain in the United States because it was painted before 1923.